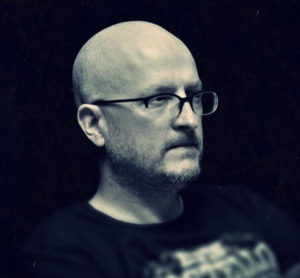 "A diamond shining brightly"
(Big Beautiful Noise)

"Fantastic"
(Dancing About Architecture)
- Reviews of The Year That Wasn't
"Really talented in just the right way"
- Carla Bley
"Sheer musicality at every turn. Stunning"
- Musician Magazine review of 'Jadj'
"Encouraging and imaginative"

"Instilled in me a love of music which is still with me today"
- Student reviews
"…provocative original music… which fills the room with dread."
- The Scotsman review of 'An Account of a Savage' score
"A very weak chess player, but a fine musician."
- Stuart Rowe (Lighterthief)
"Absolutely breathtaking…"
- Amazon review of 'Soundtrack to Breathing'
"…joyous journey of superb music."
"…top shelf writing."
"The chemisty is astounding. RECOMMENDED."
- Art Rockin' Magazine review of 'God, Love and Other Myths'
"Kind and EXTREMELY patient"

"Can teach skills that most other music teachers are clueless about"
- Student reviews
"…eerie and ominous… striking and morbid…"
(The Ocelot)

"Musical imagery at its best"
(Big Beautiful Noise)
- Reviews of 'The Unbinding'
"A remarkable talent."
- Colin Moulding
Gary has extensive experience in composing and arranging for many different ensembles and styles. From jazz, funk, rock and big band to contemporary classical, pop and musicals. Gary is available for bespoke composing and arranging work.
Classical piano, jazz piano, pop/rock piano, keyboard, theory, composition… Gary is a busy, successful and well respected teacher in all these disciplines. For more information on availability, times and pricing please click the More Info button or contact Gary.
Gary is available to hire for public performances and private functions as a soloist or in a duo, trio and many other ensemble settings. For more information please click the button or contact Gary.